This w
eek will be dull with posts. I'm having a lot of ups and downs this week with moving home, having interviews, appointments galore, finishing/starting work for my courses I'm taking this summer, and I TAKE ANOTHER PRAXIS TEST ON SATURDAY (I haven't studied...shhh)! So, I'll be back with some great posts next week!
ALSO - My giveaway will be going
LIVE on Monday, July 23rd
! Stay tuned, as there are some amazing things being given away! :)
GIVEAWAYS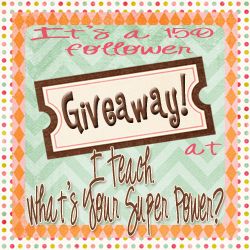 Have a good day, y'all!