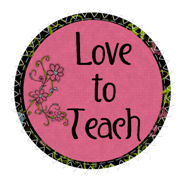 So there's this girl... her name is Laura. She is literally a blessing in disguise. Laura & I have become some of the CLOSEST bloggy buddies there ever were. She's a big time pug lover and if you know me, I cannot deny ANY animal from what they deserve. I mean.. look at the pictures below!
Teachers Notebook store
, she's donating ALL proceeds made between now and November 11th to
Green Mountain Pug Rescue
. Teachers Notebook has also banded together with her to MATCH all of the proceeds she makes from her sales.
Laura's dedication to this cause touched my heart SOO much that I had to share it with you all.
Laura is a fantastic teacher, special person, and an amazing friend. Her teaching resources are FANTASTIC and she's definitely one of the best in the world, in my book! Please support her in this cause by either purchasing things from her
Teachers Notebook store
, or if you're like me and don't have a classroom yet so you're not sure what units you need, you can donate directly to
Green Mountain Pug Rescue
.
Any bit helps.
Some of her resources that I absolutely love are:
I'll leave you with this :)
Don't forget about the giveaway going on & the Advent Calendar Swap sign ups!
Have a good day, y'all!