SO, I decided to participate in this really cool thing called a bloggy scavenger hunt. Mrs. White from
Little Homemade Housewife
& 6 co-hosts came up with some really cool ideas to look for on blogs! Below are my posts/bloggers I found based upon the prompts required of us for the hunt :)
WILD - 1 free slot to highlight any post or blogger you want.
For this category, I'm choosing to highlight a bloggy friend named Kate. She's one of the sweetest, most hard working, honest, fun, caring people I have ever met. She blogs over at
EduKate & Inspire
. Some of the things that I love reading about her is about her trip to Ghana, all the technology she incorporates into her classroom, and other things.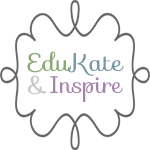 POST - you've read more than once.
If you check out the blogs I read, I mostly read educational blogs. I've also become a seller on Teachers Pay Teachers, where teachers upload original lesson plans that other teachers can download or purchase for small amounts and use over and over again. Anyways, I always have to check out different websites for clipart and for ways to create visually appealing products. SO, a post that I have read more than once is over at Lyndsey's blog,
A Year of Many Firsts
. She created a post in mid-June titled, "Tips on Creating Visually Appealing Activities." I click back over to this post often to find some useful links and tips. If you're a teacher seller, this is for you :)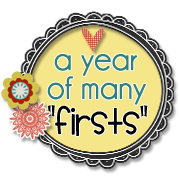 PICTURE - one goofy shot of one of your fav. bloggers.
One of my favorite bloggers that I love to read - you'll see her later in this list, too - who takes the prettiest AND goofiest pictures is Erin at
Living in Yellow
. She's someone I recently started following through a giveaway or something, but I absolutely love everything she does. She's so real yet silly and fun. She also exudes confidence - jealous of that! She's also really pretty... just sayin'.
Her caption under this photo (and what the blog post was about) was she just bought a house by the water - so this is her excited face. She's funny, I know!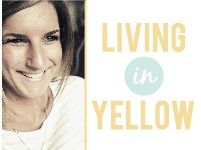 RECIPE - favorite recipe find.
This was a toughy. I have so, so, so many different recipes that I want to try. But, I think my favorite recipe is the Monkey Bread Muffins from Audrey's blog,
Break It, Make It, or Bake It
. Do these not look freaking fantastic? I know I love anything sweet, but cinnamon and sugar and dough -
perfect
.
CRAFT/FASHION - most creative craft or fashion post.
Another toughy! I think my favorite, all time craft post has to be from Lindsay from
Living With Lindsay
. It's actually a wreath that you could use all year long, but I'd use for the Fall. I actually made the wreath for a swap with my partner, KC. I LOVED the way it turned out and the tutorial was absolutely spot on and to the point - told you exactly what you should do to get it to turn out like the picture. Anyways, it was an easy but fun craft to do, so that's why I love it!
BLOGGER - that could be your BFF if you ever met.
Sara from
You.And.Me.Are.We
. She has become one of my good friends and I pretty much tell her anything I'd tell a close friend! I love her sense of style, her attitude, confidence, and her silliness! On Sundays, she does this post where her & her husband answer the same questions but in their own way - they are SO real and I am jealous of their honesty & love they have for each other (Cody, step it up!!). She's a great person to get to know and you should be jealous if you don't know her! :)
POST - you strongly relate to/empathize with.
Lauren over at
Life. Love. Lauren
is currently doing posts about
Childhood Cancer Awareness
, as September was Childhood Cancer Awareness Month. I strongly relate to AND empathize with all these posts simply because of the word cancer. My family is plagued with cancer... there are so many different kinds on my Daddy's side and so many different kinds on my Momma's side. I absolutely HATE the word cancer. I think it is the ugliest word in the entire world and I wish it was never here. Daddy died of a cancer. I. HATE. CANCER. To find out more about Childhood Cancer, check out her past few posts. Basically, check out Lauren's blog in general, as I can relate to a lot of her posts!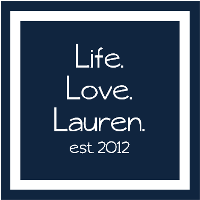 PICTURE - of a great blogger smile.
I hate taking pictures. I have such a HUGE smile and you see my top teeth more than my bottom. Some days, I like my smile in a picture. Other days, not so much. But when you see Monique, you'll see one of the best smiles you've ever seen. No, I'm not just choosing her cause she's basically my sister in real life, but because she really does have an AMAZING smile. Monique blogs over at Uniquely Monique and she's lots of fun to follow. She doesn't blog as much as she used to, but she's also in college and is busy living her life. Love you girl!
This is just a picture of her from where she dyed her hair from blonde to brunette (which I LOVE) but look at that smile - no effort and she's gorgeous!
POST - that did (or could) make you snort milk.
Told you that you would see Erin again in this post. She is HILARIOUS. I am not kidding. She has such a great sense of humor and is really chill in things that most people would freak out about. For instance, she's made a post about young hustlers. Yes, she's not kidding. This post is not that old, but when I first read it, I could not stop laughing. This is NOT her only post that keeps me giggling like a little girl, but this one is hilarious. An 8 year old tricked her into giving her money for candy, but Erin never got the candy. You have to read the post for yourself by clicking
here
.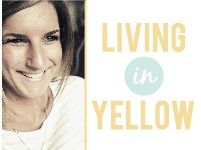 BLOGGER - your "go to" ; for help, advice, a daily read, etc.
When I first started this blogging journey, I was not sure of what to expect. Not only did I meet some of the most amazing, kind-hearted people I've ever met in my life, one stood out like no other. Lisa from
Learning is Something to Treasure
was there every step of the way (and still is) to help me out when I need help. I can e-mail her and ask a question anytime I have one, ask for advice on a specific subject, and I love all her posts she does. She's absolutely brilliant, kind, and caring, and I could not ask for a better self-appointed "mentor."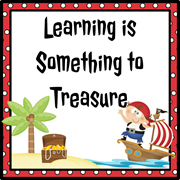 SO there you have it! My bloggy scavenger hunt. This was a lot of fun and I'm REALLY happy I joined in - each blogger highlighted above has amazing content on their blog and each blogger has just as an amazing of a personality to follow! I highly suggest you follow each person mentioned above as you will not regret it.
Have a good day, y'all!