Hi y'all!
First of all, I want to say I have THE best guest bloggers... just sayin'.
I've got another guest blogger today and her name is Jaime! She blogs over at Mom's Test Kitchen and she's got THE cutest little girl. So, Jamie asked what she should blog about and I told her ANYTHING. I'm really happy she chose this because it's perfect for us teachers :) read on to see what I'm talking about! :)
-----------------------------------------------------------------------------
Hey y'all! I'm so excited to be here at
Miss V's Busy Bees
sharing a fun activity I did with my little Princess P! Well first I guess I should introduce myself! I'm Jaime, the wife & momma behind
Mom's Test Kitchen
, my little space in the blogosphere where I share the recipes I make for my family. I also sometimes like to branch outside of my kitchen and share the fun little educational activities that I do with my daughter who is two.
Princess P is really into her ABC's right now! She loves walking around singing the Alphabet Song! And then once she finishes, she'll look at me and say 'do it again mommy, do it again!' And she'll start right back over! So I've been looking for fun ways to continue to teach her the letters & to introduce simple words that start with each letter. This was a fun activity we did for the letter D!
2 sheets of

construction paper, 1 white, 1 any other color

crayons

1

sticker ~ an uppercase letter D or a picture of something that begins with D

scissors

marker

glue
LET'S CREATE:
Start by writing a lowercase d with the marker on the white piece of construction paper.
Have your little one color the d
Cut out the d. You also want to cut out the round portion of the inner circle but do not cut the straight line. Fold the circle carefully back to make your 'door'
Glue the lowercase d to the second piece of construction paper ~ be sure not to glue down any part of the inner circle, that needs to stay an open flap.
Add your sticker to the second piece of paper inside the circle of the lower case d. I used a capital D sticker to help with the letter recognition between uppercase & lowercase letters.
If you like this activity, I hope you'll stop by & check out some of the other fun things
Princess P
& I have done! You can also stay up to date on my newest recipes by joining any of my social network communities!
-----------------------------------------------------------------------------
What a freakin' adorable activity to do with your kiddos! Jaime has a whole slew of activities, recipes, and things about her life on her blog. Do yourself a favor & go check her out - you will NOT regret it!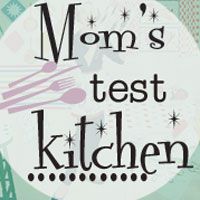 Jaime - thank you for guest blogging today! I'm really happy to have been able to feature you on my blog. I appreciate you sharing your creativity with my readers & I! :)
Have a good day, y'all!